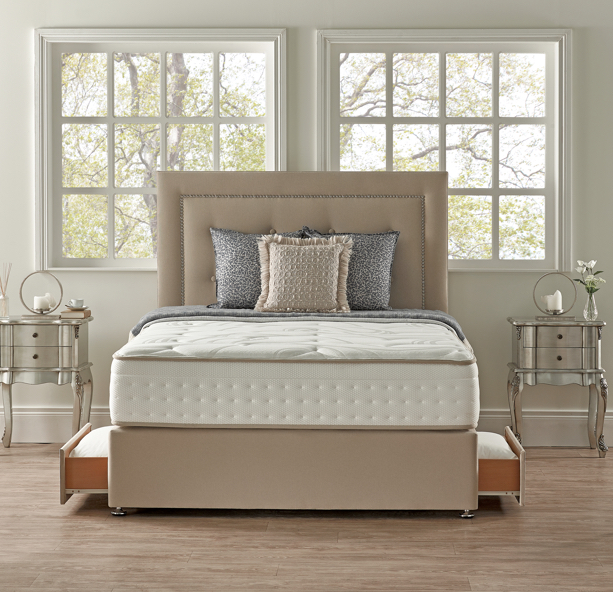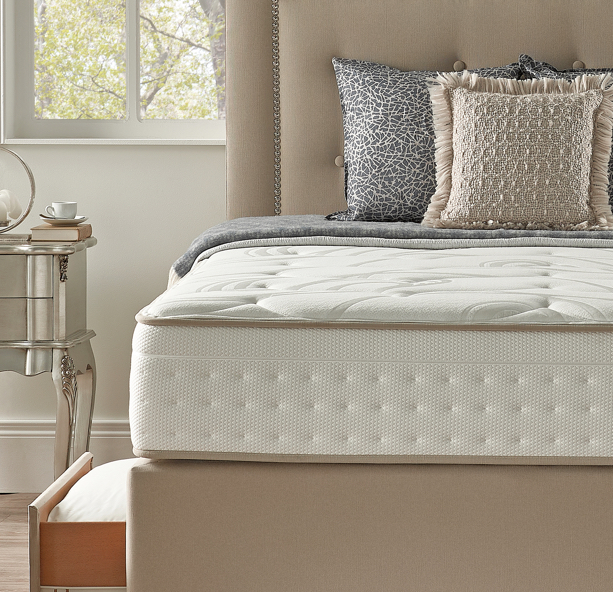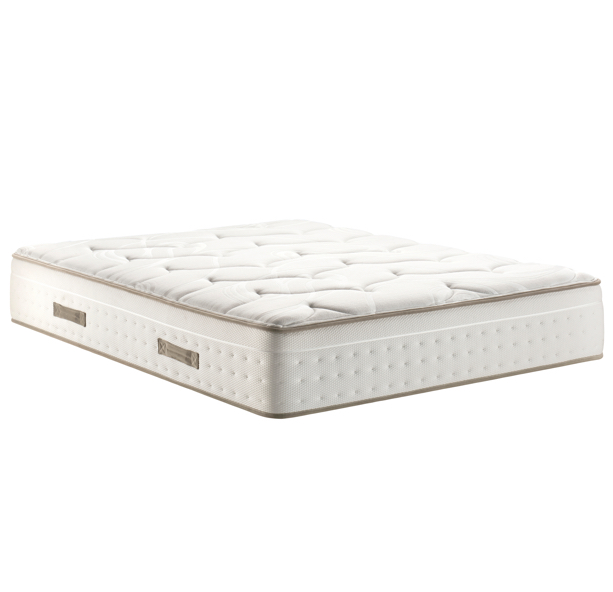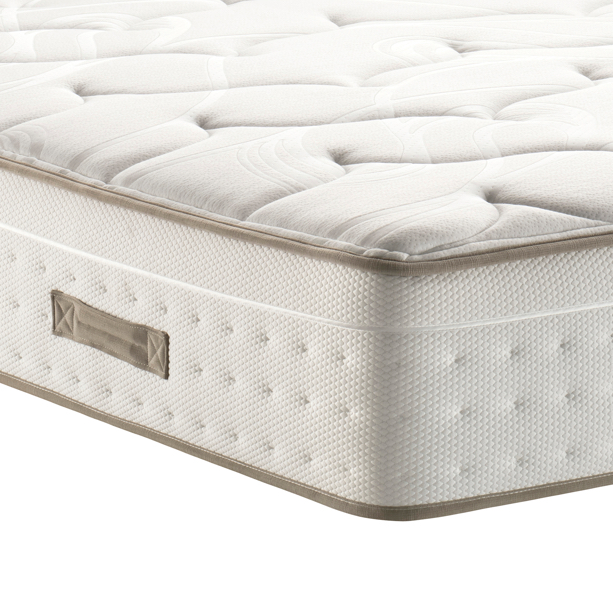 Embrace 1000
Serenity Collection
FEATURES
PespaForm Pocket spring system, Sleepfresh Technology & Foam Encapsulated.
6 years warranty
View Available Colours
We recommend a Respa divan with your Respa mattress. Here are the available fabrics and shades for your bed base and headboard.
What's inside?
Medium
Our handy comfort rating guide helps you choose the mattress that is the perfect fit for you.
Traditional Quilted
Luxurious traditional quilt with cushioning layers and an individual alluring design.
Pocket Spring System
Featuring our unique RespaForm pocket spring system with individually pocketed springs.
Foam Encapsulated
Encased in a robust foam frame adding support and preventing any roll off feeling.
Sleepfresh Technology
Allergen Control using 100% natural probiotics stopping dust mites and bacteria growth.
Rotate Regularly
For an optimum sleeping experience please rotate your mattress regularly.
We recommend to pair your Respa mattress with a Respa Divan for a solid foundation. Choose from a variety of luxurious fabrics and shades for your divan base and headboard.
Malta
Steel

Rose

Light Brown

Grey

Granite

Cream

Burgundy
Cube
Navy

Mink

Grey

Beige

Aqua
Dallas
Cream

Silver

Khaki

Charcoal
Graceland
Silver

Mocha

Lavender

Graphite

Cream
Corrine
|| 'Corrine' == 'Highland'}

Graphite

|| 'Corrine' == 'Highland'}

Frost

|| 'Corrine' == 'Highland'}

Beige

|| 'Corrine' == 'Highland'}

Bark
Pinto
|| 'Pinto' == 'Highland'}

Zinc

|| 'Pinto' == 'Highland'}

Dove Grey

|| 'Pinto' == 'Highland'}

Beige
Porto
Highland