Luxury Collection
The Diamond Collection features natural layers of Wool, Silk & Cashmere. Our unique RespaForm Pocket & RespaForm Mini-Pocket spring system for an added layer of luxury and comfort. Natural Latex features in 2 of the mattresses in this collection.
about this collection
Features
Find out more
What's inside?
Traditional Tufted
Each upholstery layer is pulled through the spring unit and finished with a wool pom-pom.
Extra Strength Frame
Reinforced side supports, edge to edge support frames and internal support frames add to the overall durability of the mattresses in this collection.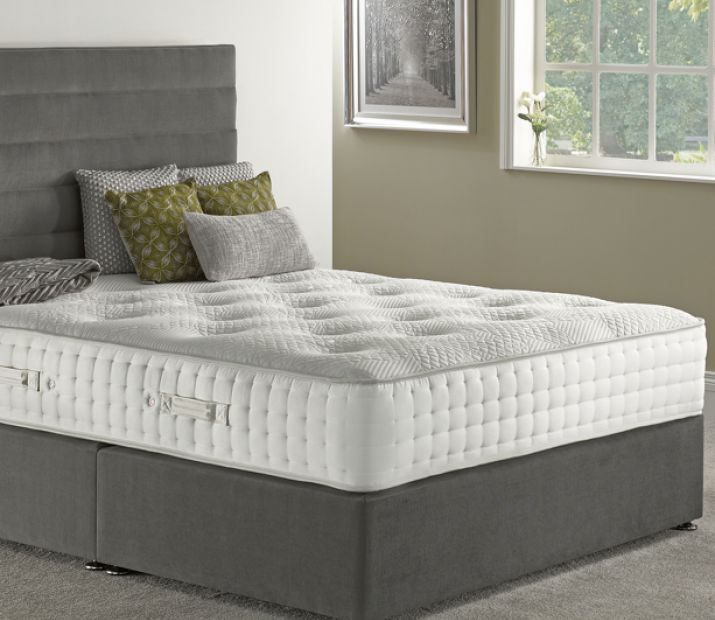 Diamond 4000
Our Diamond 4000 features sumptuous layers of Wool, Silk, and Cashmere. All Natural fillings along with Natural Latex which has thermoregulating properties to help you stay cool. Offering medium to soft support with our RespaForm Pocket and Mini-Pocket system for added comfort. The top layer is tufted and finished with a...
Diamond 3000
Natural fillings of wool, silk & cashmere along with our signature RespaForm Pocket 1000 Spring System and RespaForm Mini-Pocket 2000 Spring System. With Natural Latex offering Thermoregulating properties and side air vents for maximum breathability giving you a cool and fresh nights sleep. (Fabric Malta, Granite) (Soft Furnishings, Bedeck 1951)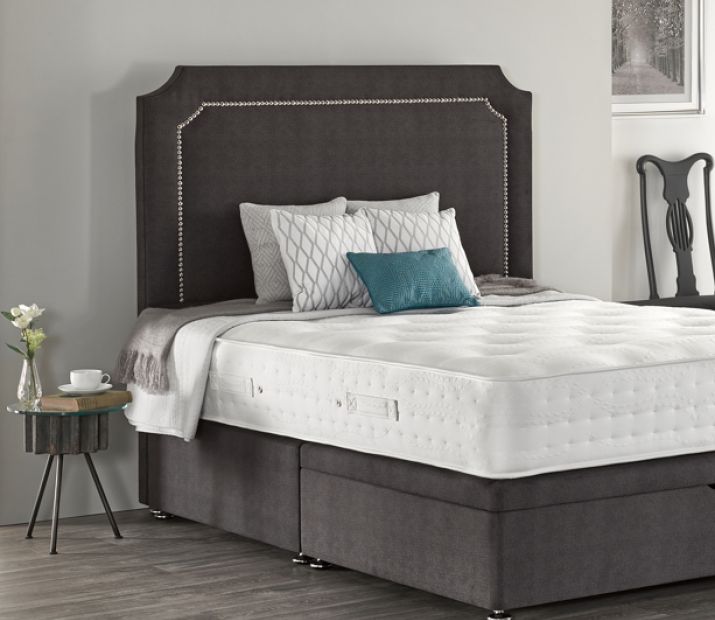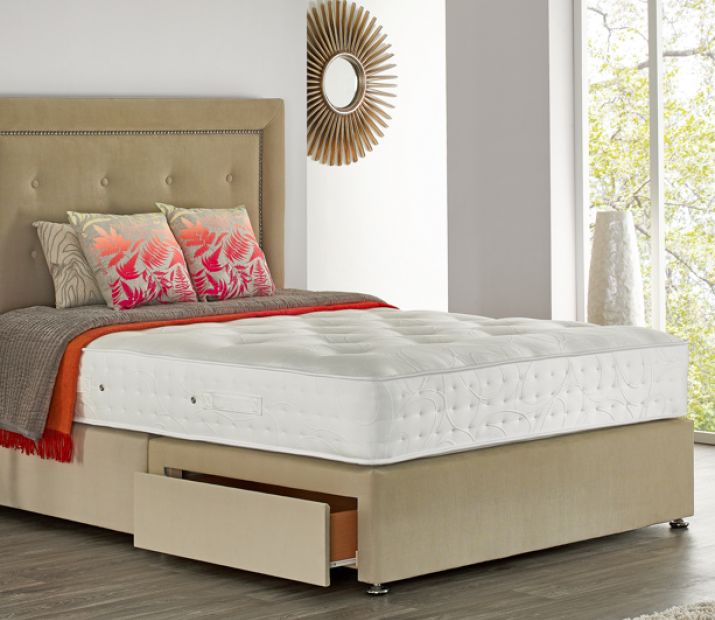 Diamond 2000
Natural fillings of Wool, Silk & Cashmere along with our signature RespaForm Pocket 1000 Spring System and RespaForm Mini-Pocket 1000 Spring System. Traditionally Tufted with an Extra Strength Frame for durability and side air vents for maximum airflow and breathability. (Fabric Cube, Beige) (Soft Furnishings, Bedeck 1951)
What Makes Us Special
100% IRISH

We are proud to produce all our products in our factory in Oldcastle Co. Meath
70 YEARS EXPERTISE

70 years of expertise goes into creating your perfect sleeping experience
BEAUTIFULLY HANDCRAFTED

Each item is beautifully handcrafted with the utmost attention to detail
TRUSTED BRAND

Comfort, value and durability represent the core values of our trusted bed brand