Wellness Collection
Our Respa Inspire Exclusive Wellness Collection brings the clinically proven thermoregulation benefits of ThermoCool Fabric along with our unique RespaForm Pocket Spring System. Sleepfresh Technology is also included using a natural probiotic, stopping dust mites, bacteria and unwanted odors, for a fresh hygienic nights sleep.
About this collection
Features
ThermoCool Fabric
Simulated tests with ThermoCool versus other standard fabrics have shown ThermoCool to keep skin temperature 1.3 degrees lower.
Sleepfresh Technology
Using the latest in Sleepfresh Technology which creates an Ideal sleeping climate obtained through the use of a pro-biotic technology ensuring fresh, clean hygienic nights sleep.
Find out more
What's Inside?
Foam Encapsulated
Encased in a robust foam frame adding support and preventing a roll off feel.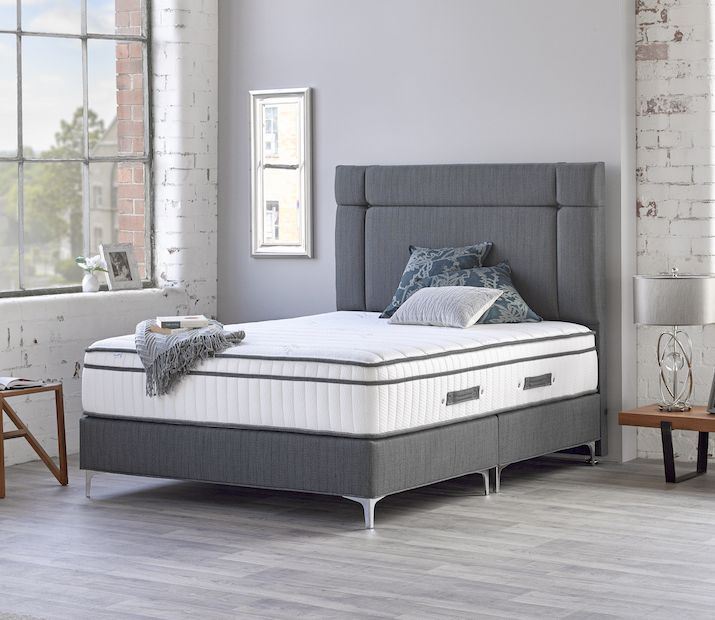 Rhapsody
NEW Respa Inspire Wellness Collection. The Rhapsody mattress in this Collection combines the benefits of Vasco Memory Foam & ThermoCool Fabric for maximum comfort, breathability, and airflow. With Respas unique RespaForm Pocket Spring 2000 Spring System and robust Foam Encapsulation for added edge to edge support. Sleepfresh technology is included and...
What Makes Us Special
100% IRISH

We are proud to produce all our products in our factory in Oldcastle Co. Meath
70 YEARS EXPERTISE

70 years of expertise goes into creating your perfect sleeping experience
BEAUTIFULLY HANDCRAFTED

Each item is beautifully handcrafted with the utmost attention to detail
TRUSTED BRAND

Comfort, value and durability represent the core values of our trusted bed brand